Korea Updates Conformity Assessment for Telecom Equipment
May 4, 2021
Global Market Access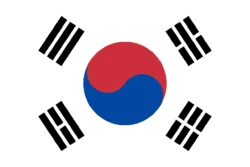 The National Radio Research Agency of Korea (RRA) has announced the revision of the conformity assessment scheme for broadcasting and communication equipment.
The key amendments concern the following aspects:
-The phrase "other similar device" was totally removed from the list that made it more precise as now only products that indicated in the list require EMC approval
-EMC approval is now required only for motor types that have input power less than 10 kW.
-IT-equipment that is embedded in vehicles does not require separate EMC approval.
-Assembly kits for research studies are out of the EMC approval list. However, please note that it must be indicated in the user manual that the kit was not approved under EMC requirements standards.
-Power converters for solar power generation were added to the list and now require EMC approval.
RF approval process was simplified with regard to RF module replacement:  If the applicant wants to change the RF module in the approved device, there is no need to apply for a new approval. It is possible to notify the conformity body and apply for permission for the replacement of the RF module.
QR-code labeling becomes possible:  From now, not only standard label or e-label can be applicable for the device, the Notification allows the applicant to use QR-code labeling instead of standard label or e-label. The type approval scheme for the following telecom categories of products were changed to the type registration scheme: Channel Service Units (CSU);WAN devices; Phone switches;Lightwave terminals (OLT).
360Compliance provides Testing & Certification for type approval services and global market access in 195 countries. With proven expertise in worldwide regulations, 360Compliance can help your company shorten time to any market, minimize risks and manage the regulatory process from A-Z.
Contact us at contact@dev.lm-studio.co.il/360
Get in touch to take the next step with 360Compliance
Contact us